Flexible Packaging for the Food Industry
Flexible packaging is becoming increasingly popular in the food industry due to its numerous advantages over traditional rigid packaging. With the right packaging, food products can be preserved, transported, and stored in a way that preserves their quality and extends their shelf life.
Benefits of Flexible Packaging
Flexible packaging offers numerous benefits compared to rigid packaging.
Sustainability
One of the primary advantages of flexible packaging is its reduced environmental impact. Flexible materials like stand-up pouches, films, and bags use lighter weight raw materials and take up less space in landfills compared to rigid packaging.
Additionally, flexible packaging has a smaller carbon footprint due to the manufacturing and transportation process requiring less energy and a reduction of fossil fuel consumption.
Versatility
Unlike rigid packaging, flexible packaging can be manufactured in various sizes, shapes, and designs to meet the unique needs of different food products.
For example, stand-up pouches are ideal for products like dried fruit and granola while flat pouches are better suited for chips and cookies.
Protection
Flexible packaging provides an excellent barrier against moisture, oxygen, and light, which can deteriorate food quality over time. By protecting food products from these elements that can cause spoilage, flexible packaging aids in the preservation of food freshness, hence leading to less food waste going into the landfill and offsetting the creation of harmful methane gas. The use of modified atmosphere packaging technology also helps to extend the shelf life of perishable food items.
Custom Packaging Solutions and Print-Ready Graphics
Bison Bag offers custom flexible packaging solutions for a variety of food products. From package design to performance testing, production, on-time delivery, and on-site troubleshooting, Bison Bag works with clients to create packaging solutions tailored to their specific needs. With in-house design capabilities, Bison Bag can assist clients with designing packaging that not only looks great but also helps to protect and preserve their products.
Bison Bag creates flexible packaging in a range of sizes and formats and can accommodate high-quality printing using advanced printing technology. With Bison Bag, clients can ensure that their packaging graphics are print-ready and aligned with their brand image.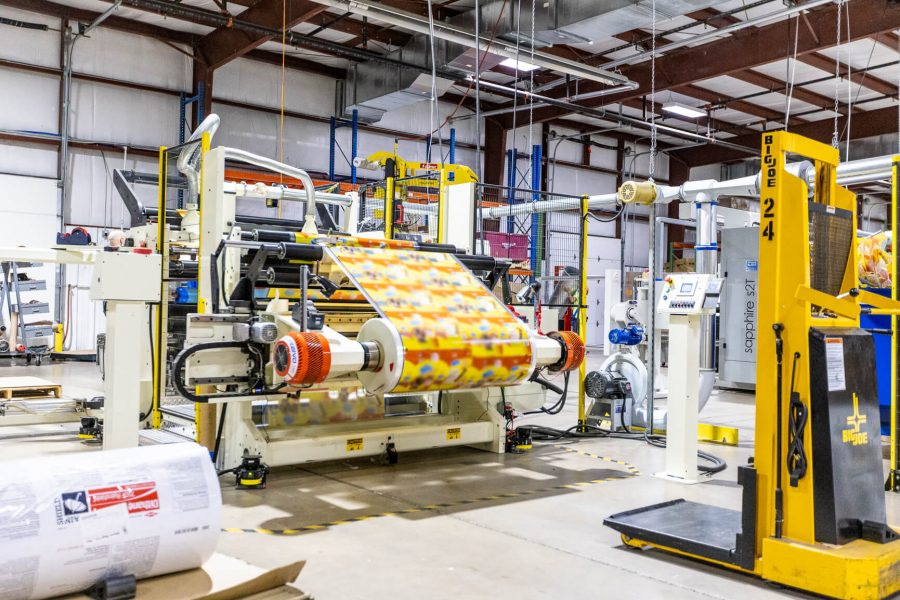 Flexible Packaging for a Variety of Food Products
Bison Bag provides flexible packaging solutions for various food products, including bakery items, ice cream, fruits, meat products, seafood, snacks, frozen vegetables, frozen fruit, beef jerky, and frozen foods.
Flexible packaging's benefits become particularly critical in preserving the quality of perishable food items. Additionally, stand-up pouches and flat pouches are ideal for a wide range of food products with customization to layers to drive the required performance and outcome.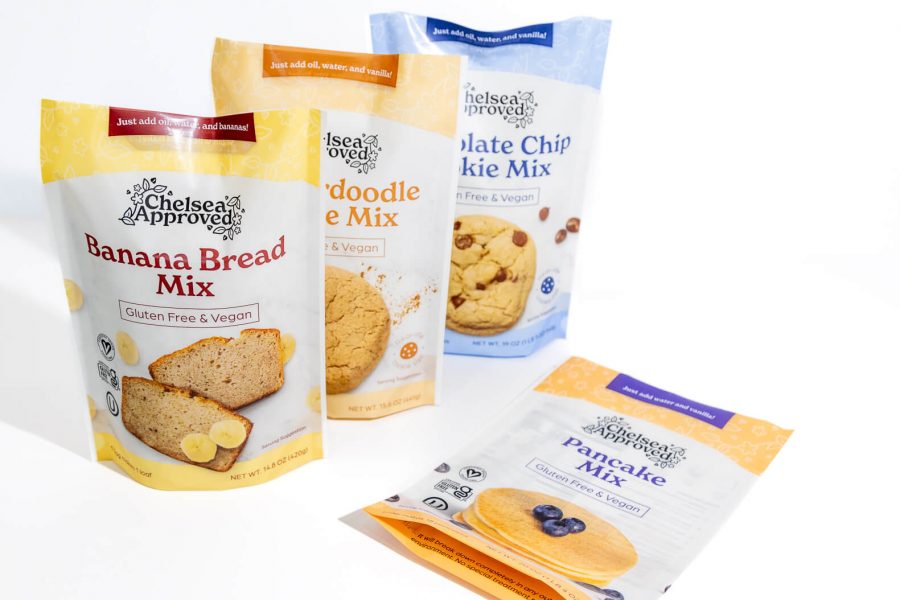 Flexible packaging offers multiple benefits for the food industry, including reduced environmental impact, versatility, product protection, and extended shelf-life of perishable food products. Bison Bag provides custom packaging solutions for various food products, including print-ready graphics that align with clients' brand images. The company also offers a variety of sustainable materials for flexible packaging, including recyclable, biodegradable, and compostable materials.
With an emphasis on providing clients with quality packaging materials and solutions, Bison Bag remains the trusted partner of leading U.S food brands and co-packers.